Ready to get started? Here's a sample app (with source code) to get you going!
Download the Sample App Source Code
(Windows users are better served obtaining the source code via cloning the git repo, just to get the line endings to work properly. The files in the ZIP archive will work fine on OS X or Linux.)
Did you miss our webinar?
Watch it below and learn all about how to build your Dual Screen App!
Now check the Meet MHL website to see if you have an MHL phone. You probably do, but it's always a good idea to check.
Developer Guides
Here are a couple of developer guides which give the details of the Android APIs necessary to develop great dual screen games or apps: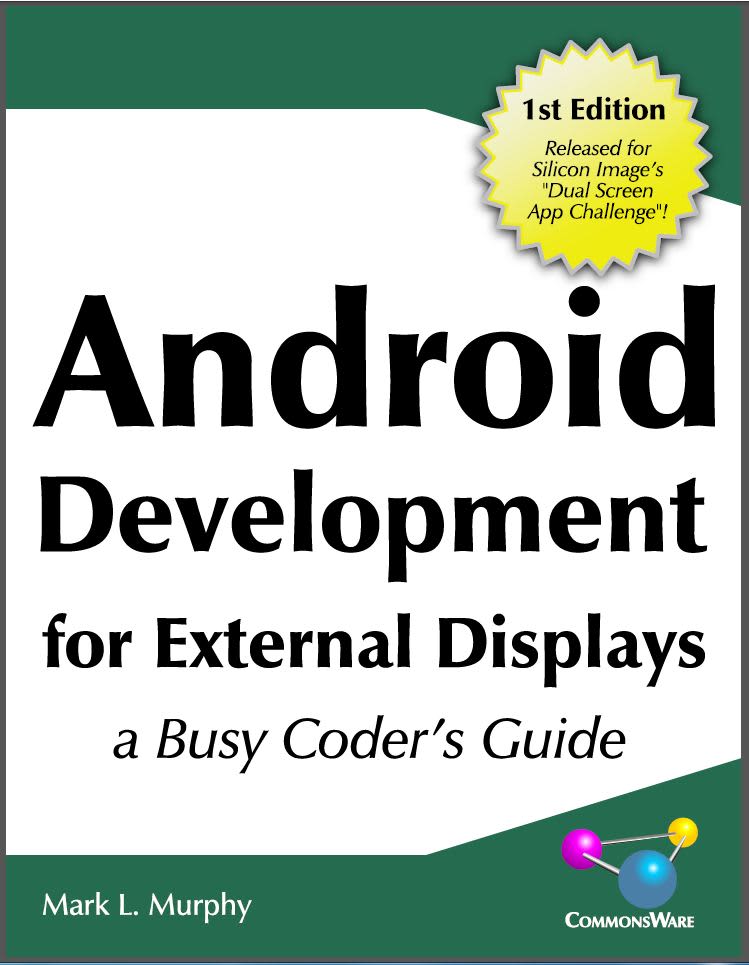 Android Development for External Displays – a Busy Coder's Guide 

 Android 4.2 Developer Documentation
Connecting your MHL smartphone to an HDTV or monitor
In order to connect your MHL smartphone to an HDTV or monitor, you'll need either a passive MHL cable or an MHL to HDMI adapter. Check out http://www.meetmhl.com/HowtoInstallMHL.aspx if you have any questions about connecting your phone to a display.
 Monoprice MHL to HDMI Adapters
Game Controllers
If you're writing a game, think about using a wireless game controller to enhance the user experience.